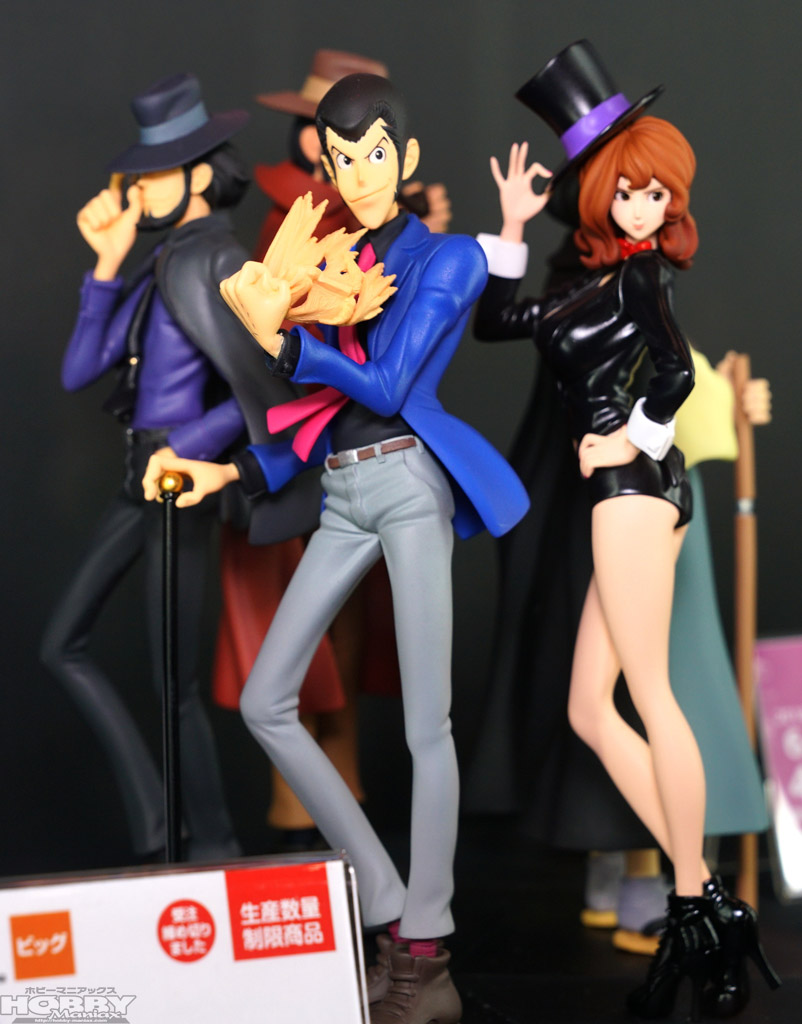 A new line up of CREATOR X CREATOR Lupin III figurines has recently been announced by Bandai Asia's Banpresto toy company!
Banpresto's popular CREATOR X CREATOR series features figurines crafted by both the sculptor and photographer in collaboration. The idea is to create an end product that will be of high quality, and look stylish on your shelf / display!
All five of the main Lupin cast members will be represented as part of the new series, and each sport their "Part 5" outfits / colour schemes (aside from Fujiko, who's no doubt wearing a fancy little one-off number here!)
Lupin, Jigen, Goemon and Inspector Zenigata all feature small details that give a nod to Maurice LeBlanc's original Arsène Lupin character, the grandfather of Lupin III. With the new animated series set in the home of both Maurice LeBlanc and Arsène Lupin, it wouldn't surprise us if he has some involvement in the overarching plot!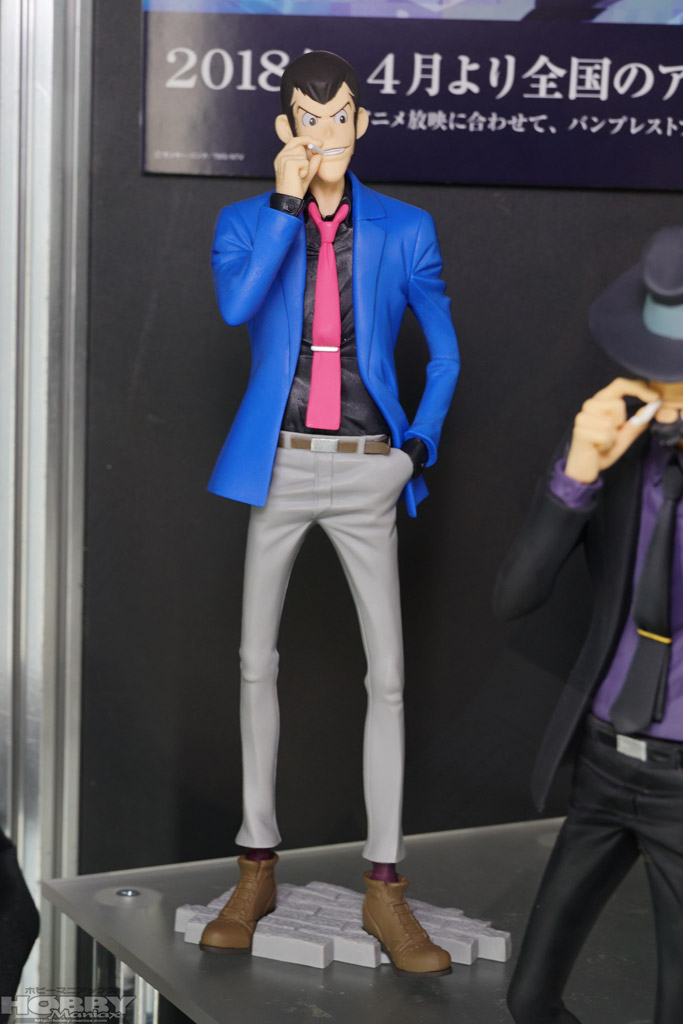 In addition to the CREATOR X CREATOR figurines, three new Master Stars Piece figurines have also been announced. These slightly larger and more detailed figurines feature the "Part 5" designs and colour schemes of Lupin, Jigen and Inspector Zenigata. It would make sense for Fujiko, Goemon, and possibly even more Master Stars Piece figurines to be announced at a later date.
You can check many more high quality photos of the upcoming Banpresto releases over at Hobby Maniax.
Big thanks to Dario for the original story!
Back