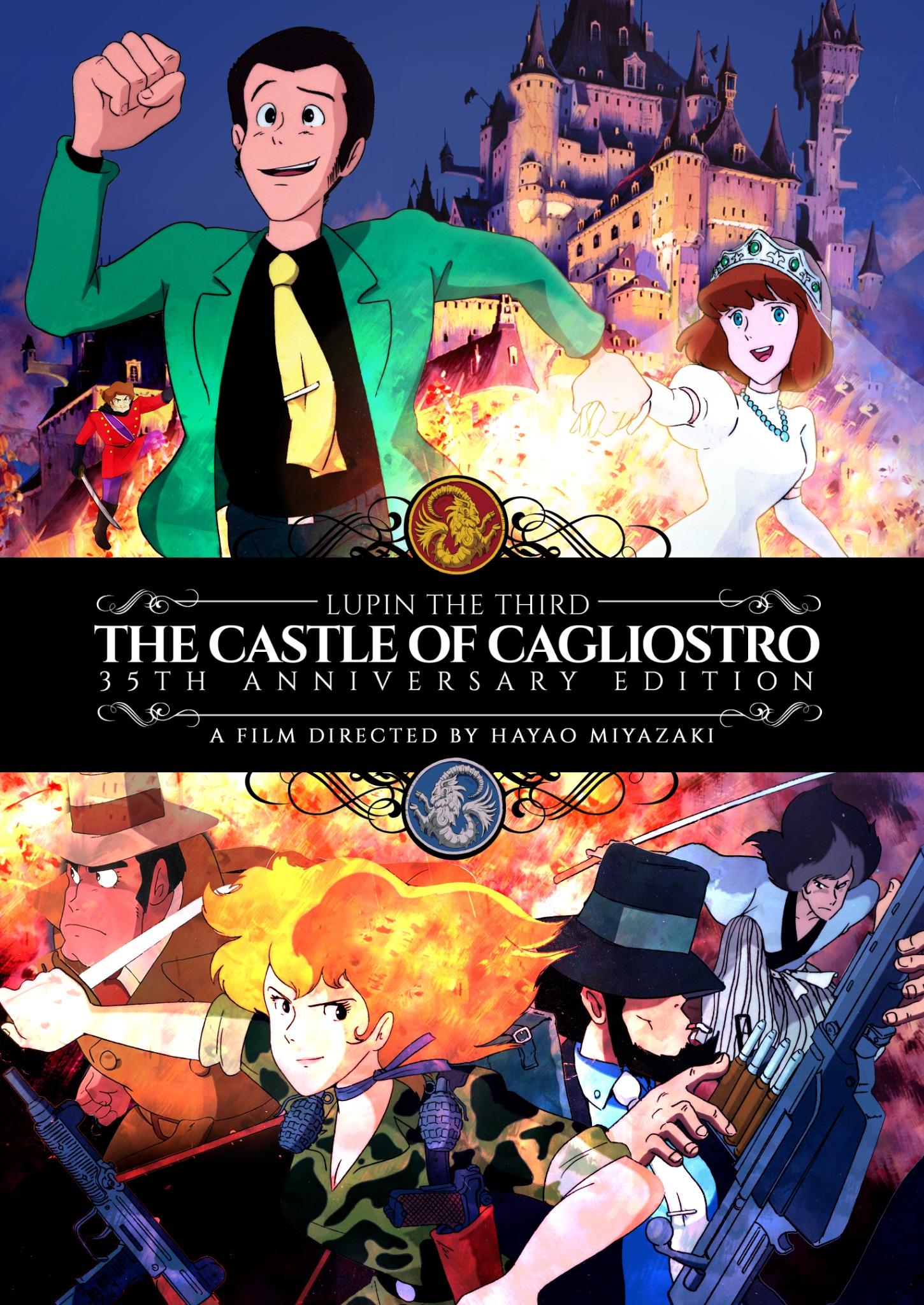 This year marks the 35th anniversary of Hayao Miyazaki's feature film début, The Castle of Cagliostro.
The 1979 Lupin flick was remastered in HD earlier this year exclusively in Japan and will be released on Blu Ray for the first time in the states next spring. A DVD version will also release in the US on December 23rd, just in time for the 35th anniversary.
Discotek Media have announced a list of extra goodies included on the DVD version of the film. These special features have come together mostly thanks to the hard work of Lupinthe3rd.com's very own Reed Nelson and graphic designer Brady Hartel.
1992 Streamline English dub
2000 Manga Entertainment English dub
2000 Family Friendly English dub
All new English subtitle translation
1980 Theatrical subtitle restoration
Commentary with Reed Nelson
Original Trailers
Opening and Endings Collection
Translation Notes
The main move also includes the original Japanese opening
Discotek Media are going all out on the release of this film, one that I feel confident in saying is very near and dear to their hearts. We can't wait to pick it up on DVD again!
[Source: Facebook]
Back